COMPANY
PHILOSOPHY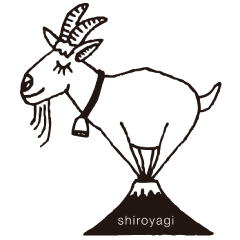 We are experts in natural language processing, machine learning, and data processing.
We use data and computing to maximize the value of human time.
VALUE
Maximizing the value of our human time
At present, each person has a limited amount of time. If we rely on machines to do more things for us, we can spend more time for what we really want; for our hapiness.
Personal growth = Successful company
At Shiroyagi, each person's individual growth directly ties into the company's success. In order to achieve this, we are aiming to build an environment in which diverse team members are able to assess and value each other's talent.
Turning the cogs to make our grand vision a reality
Our grand vision is to see a world untethered by existing notions of how everything should be. Our role is to turn the cogs of the clock to move the world ever quicker towards achieving this goal.
Work with attention to detail
Setting goals for even the smallest of jobs consciously creates added value. It is important to pay attention to detail in the things you create without worrying about how you're merely creating them for fun or as a hobby.
INFORMATION
Company Name
Shiroyagi Corporation
Year of Establishment
May, 2013
Capital
JPY 290 M
Address
2-12-21 Otowa, Bunkyo-city, Tokyo, Japan
CEO
Yoshitomo Watanabe
Business

Providing services focusing on big data analysis, natural language processing, and machine learning

· Development of API for document analysis algorithms using natural language processing and machine learning
· Large-scale collection and analysis of online data
· Development of API for recommendation algorithms
Copyright © 2013-2019 白ヤギコーポレーション. All rights Reserved.
プライバシーポリシー